Parenting Picks Linky 5th November 2015
Welcome back to Parenting Picks, the place to share all of your Parenting, Pregnancy and Family themed blog posts!
Whether it's Parenting tips and tricks, days out, style, food or fun – anything goes!
If you're not a blogger, pop by each week to read some new posts.
Thank you so much to everyone who linked up last week – it was so lovely to read your wonderful posts!
Post of the Week
I could have picked so many posts from last weeks awesome entries – it was so hard but I have chosen a really funny post by My Mummy Spam – the 10 Things all Mum's Do But Never Admit To!  I'm guilty of at least 9 of them and I have to say I'm proud of it!  Check it out now, it will take you right back to your new mum days :)
Ami , please feel free to add the #ParentingPicks 'Post of the Week' badge to your blog if you like :)
It's right at the bottom of this post under the links.
This Linky runs from 8am Thursday AEDT (Sydney) to Sunday so grab the badge and link your favourite Parenting Picks from your blog here!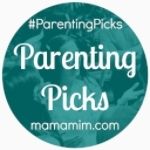 Here are the Rules:
1. Your posts must relate to Parenting, Pregnancy or Family life.
2. You can link up to 2 Posts.
3. Please comment on one of the Host's Posts and the post before yours.
4. Add the Parenting Picks badge (code below) to all Posts you link up or link back to mamamim.com
If you tweet your entries to me at @lovefrommim with #parentingpicks, I'll RT them to my 7.5k+ Followers – Happy Posting!
Mim x
Post of the Week Badge: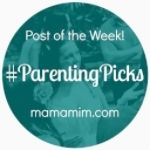 By linking up to #ParentingPicks, you agree to receive a weekly email from Mim about the Linky :)
This content has been Digiproved © 2016